The last BeNA Labor Economics Workshop took place on July 3,  2019 at the DIW Berlin.
Congratulations to Jan Berkes, who received the BeNA Innovative Research Award for his work Combining Supply and Demand-side Interventions: Evidence from a Large Preschool Program in Cambodia.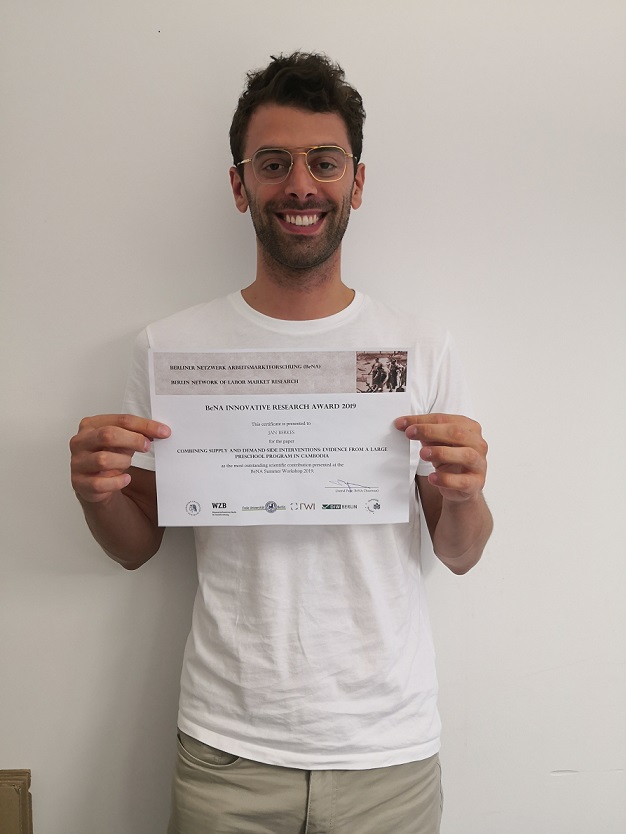 _______________________________________
The one-day workshop provides young labor economists the chance to present and discuss their current research. It constitutes a forum to meet and exchange with fellow doctoral students, post-docs and professors from the field of labor economics. We are happy to announce that Analia Schlosser (Tel Aviv University) and Natalia Danzer (Freie Universität Berlin) will give keynote speeches and provide valuable feedback throughout.
Please find the programme here.
We thank all participants and hope you will join us for the next workshop in autumn 2019.